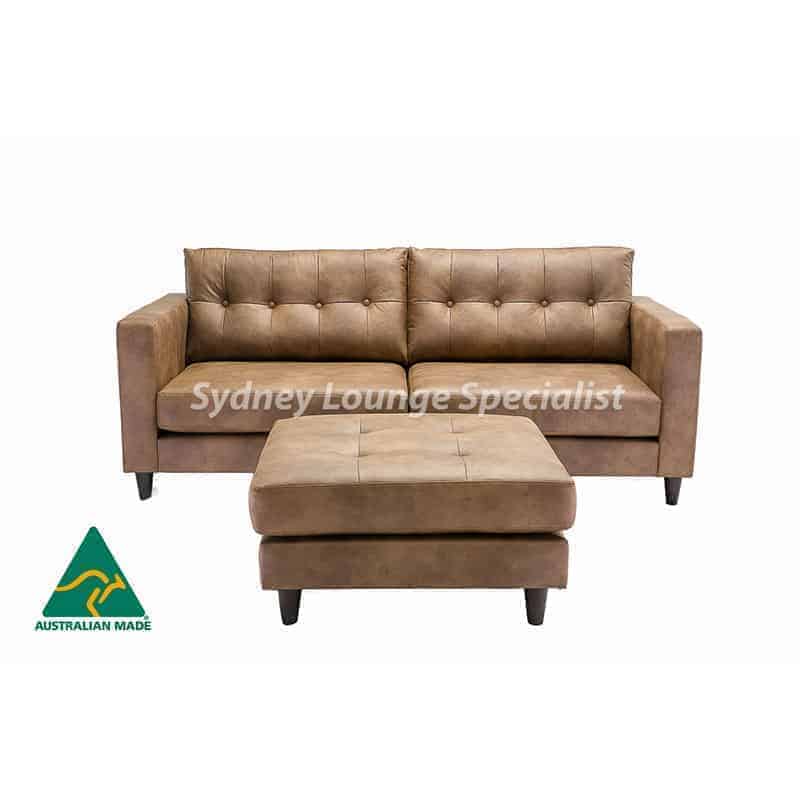 Upholstered in Warwick Fabric Eastwood Tan Other fabrics and colors available
Premier Dining Tables and Chairs Made in Sydney, Australia
Whether for your home or business, selecting a long-term furniture piece requires a great deal of research and consideration. You don't want to rush the process, spend all that money only to discover you don't like the way your new lounge blends with your existing furniture and décor. Whilst you can stare at a sofa for hours on end, trial it a dozen different ways and compare it to photos of the room you intend to put it in, you'll never know how it gels with the rest of your space until you've got it in there.
Here at Sydney Lounge Specialists, we offer our clients a unique point of difference that grants them a lot more flexibility with the design of their leather lounges. All of our furniture items, including fabric lounges, modular suites and more, can be customised at our onsite warehouse to suit your individual specifications. When it comes to your leather lounge or leather sofa, you can rely on years of solid use as we are the number one furniture leather specialist in Sydney.
Customise your leather or fabric lounge furniture to ensure you make the right purchase
All of our lounges are designed and assembled at our Sydney warehouse, meaning you can choose whether you want leather or fabric, a three seater or four seater, chaise or recliner. Our specialist team are extremely versatile and can adapt their designs accordingly with your personal tastes or requirements. This means you have the freedom to pair your lounge with the shape and size of your intended space more easily than ever before. No more venturing out to the furniture outlet with a tape measure and frantically checking the sizes of every potential lounge set. No more guesswork as you attempt to squeeze your newly purchased sofa into your home. Visit our Sydney show room to see why we have the best range of lounge furniture in Sydney.
Call today to learn more about our Sydney leather lounges custom designs
You can reach our team on 02 9609 2622 and we will gladly provide you with additional information as required.