Parker 3 Seater (buttoned) +ottoman Australian Made Sofa lounge
Upholstered in Warwick Eastwood Tan
Other fabrics and colors available
$1,280 Sofa, From $490 for ottoman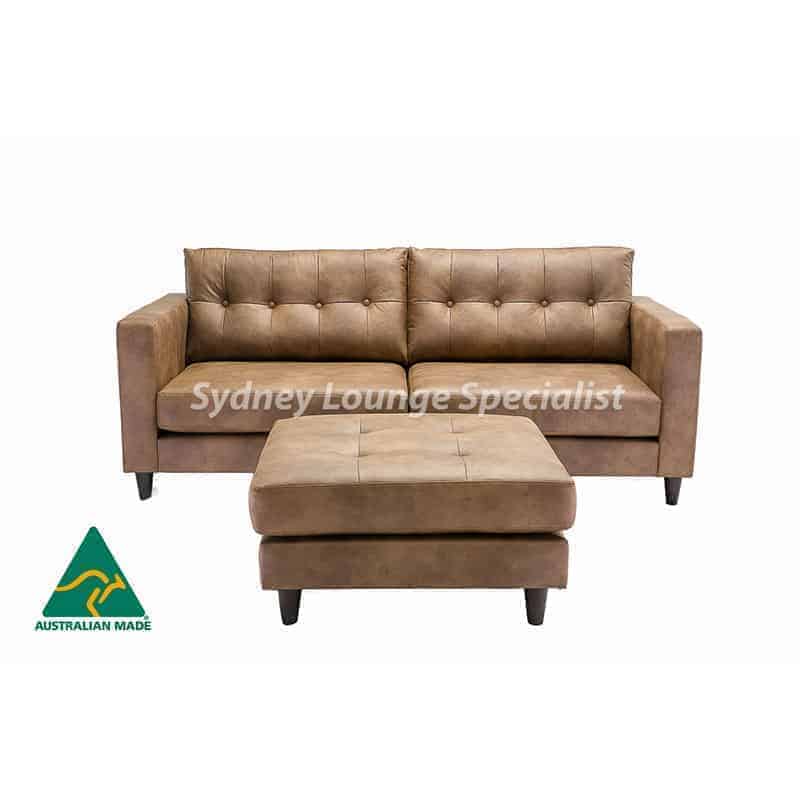 Bringing sophistication and style to your home is easy with the Parker 3-Seater Fabric Sofa. Thanks to its clever craftsmanship, you can always enjoy the best comfort, versatility and durability. Designed with top quality materials, the Parker Sofa is both comfortable and practical. Soft to the touch and spacious in size, it's sure to deliver the ultimate lounging experience. The sofa showcases a classic yet contemporary look that will easily fit with a range of decors. Its gentle slate colour offers a refreshing neutral style that will look spectacular featured in any room.
Sydney Lounge Specialist can custom make right here in Sydney Australia any configuration and size of MODULAR LOUNGES, LEATHER LOUNGES, FABRIC SOFAS, CHAISE LOUNGES, SOFA BEDS, OTTOMANS, ACCENT CHAIRS, AUSTRALIAN MADE RECLINER SUITES, HOME THEATRE LOUNGES, DINING CHAIRS, DINING TABLES. Our professional consultants have been helping customers from the Wetherill Park, Michinbury, Hoxton Park and Prestons area for well over 10 years.
For more Sofa Lounge choices, try out our Sydney Sofa Lounge product.