Upholstered in Warwick Catalina Turquoise
Other fabric and colors available (Starts fromFrom $690)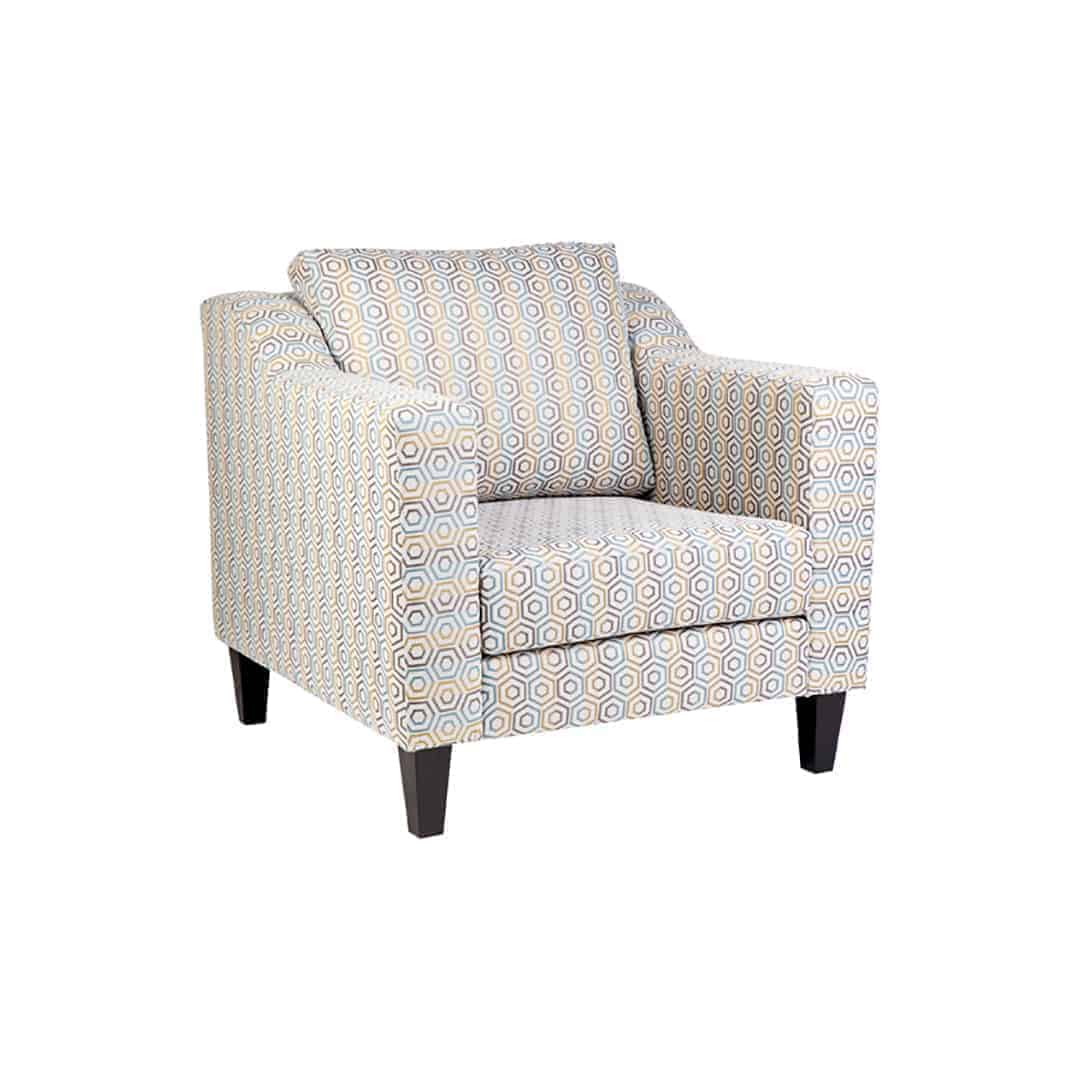 The Pamela Armchair is a nice extension on our Pamela Lounge Collection. Getting a wow factor without sacrifice the comfort with matching Pamela design. It is well proportioned and comfortable, making it the perfect place to sit for a moment of relaxation. Combined with a blanket and ottoman, this chair is the perfect place to enjoy a good book or cup of tea.
Sydney Lounge Specialist can custom make right here in Sydney Australia any configuration and size of MODULAR LOUNGES, LEATHER LOUNGES, FABRIC SOFAS, CHAISE LOUNGES, SOFA BEDS, OTTOMANS, ACCENT CHAIRS, AUSTRALIAN MADE RECLINER SUITES, HOME THEATRE LOUNGES, DINING CHAIRS, DINING TABLES. Our professional consultants have been helping customers from the Wetherill Park, Michinbury, Hoxton Park and Prestons area for well over 10 years.
For more Occasional Chairs choices, try out our Occasional Chairs Range product.