Upholstered in Zepel Quantum Sand
Other fabric and colors available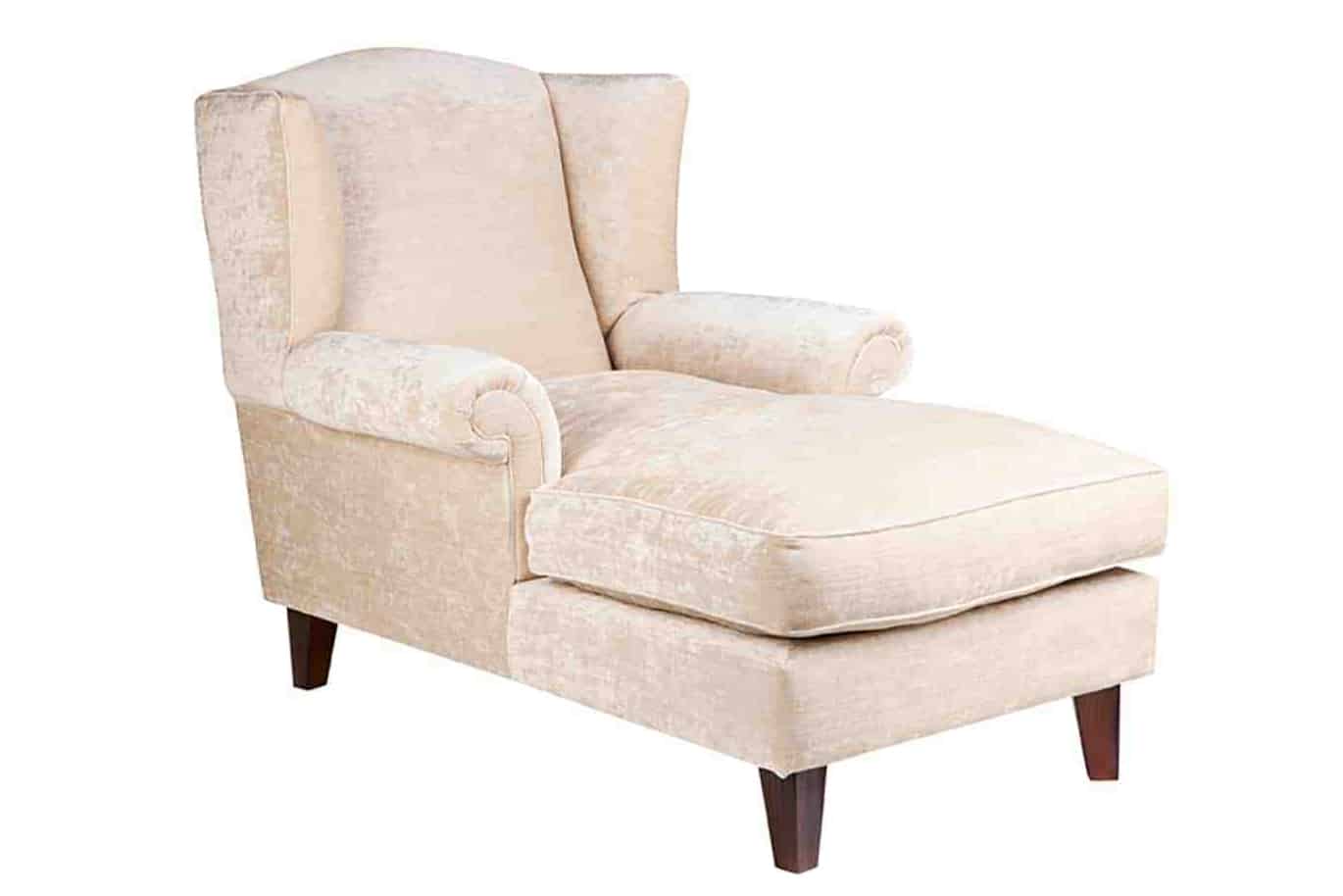 Timeless and modern, dramatic and refined, elegant and majestic – the wing back chair has stood strong on its cabriole legs for hundreds of years. Even til today, wing chairs are designed in all sizes, fabrics and patterns, they take on a variety of styles in that same classic shape. The now more informal décor piece usually stands in family rooms, old-fashioned men's clubs and libraries.
Sydney Lounge Specialist can custom make right here in Sydney Australia any configuration and size of MODULAR LOUNGES, LEATHER LOUNGES, FABRIC SOFAS, CHAISE LOUNGES, SOFA BEDS, OTTOMANS, ACCENT CHAIRS, AUSTRALIAN MADE RECLINER SUITES, HOME THEATRE LOUNGES, DINING CHAIRS, DINING TABLES. Our professional consultants have been helping customers from the Wetherill Park, Michinbury, Hoxton Park and Prestons area for well over 10 years.
For more Chaise Lounge choices, try out our Sydney Corner Modular Chaise Lounge product.