Hilton 3 Seater + 2 X Recliner Chair
Upholstered in NSW leather Ambassador Orion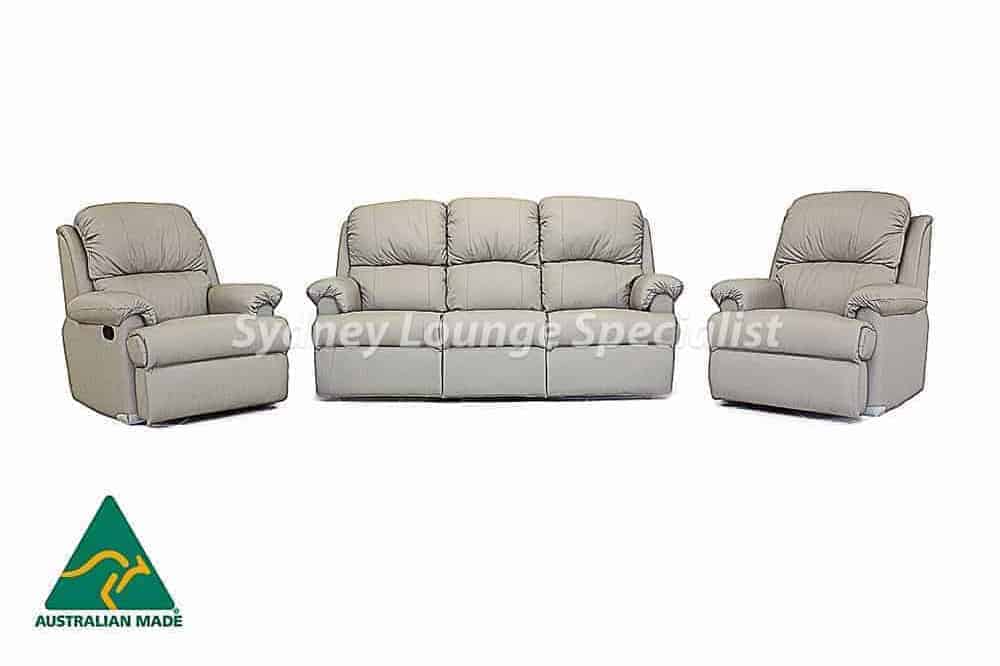 If you are looking for a lift chair that was made for relaxing, then the Hilton 3+2 Seater Recliner Chair covered in soft luxurious Italian leather is just for you.
The pad over chaise, pillow top arm, and softest seat of Hilton are hard to beat! The Hilton Recliner Chair is sleek and elegant yet endlessly functional, it's the perfect addition to any home theatre. Also, it has a sophisticated design as well as recliners at either end which allow you to tilt back and experience extreme relaxation.
Made from the finest materials here in Australia, we've opted to use Dunlop Enduro Foam for superior support and comfort. Also, we are back with our 10 years warranty and exceptional customer service.
Sydney Lounge Specialist can custom make right here in Sydney Australia any configuration and size of MODULAR LOUNGES, LEATHER LOUNGES, FABRIC SOFAS, CHAISE LOUNGES, SOFA BEDS, OTTOMANS, ACCENT CHAIRS, AUSTRALIAN MADE RECLINER SUITES, HOME THEATRE LOUNGES, DINING CHAIRS, DINING TABLES. Our professional consultants have been helping customers from the Wetherill Park, Michinbury, Hoxton Park and Prestons area for well over 10 years.
For more Recliner Chairs choices, try out our Recliner Range products.