Send us a photo of the custom furniture you want and we will build it for you
Order your custom made furniture from our Sydney sofa factory and
create a stylish home without spending a fortune.
You know that feeling, you see the perfect furniture for your home in a magazine or on the internet and look up the price… it's way out of range for your budget… But clever home makers have a secret weapon, that's us, Sydney Lounge Specialists.
Just send us a photo of the furniture you want, and we'll work out a price to suit your budget and build your own custom furniture in the exact size and fabric style to fit perfectly into your space.
Our latest furniture designs match contemporary trends, simple yet functional, with a sophisticated look, combining good aesthetics with function.
Furniture design that fits the unique space needs of a city-based home
You might have spotted your perfect lounge sofa and discovered that it doesn't fit into your Sydney city home. All our sofa furniture are customisable and multi-functional which creatively maximise space. We know that furniture must not only fit your room, they must be deliverable despite limited access due to narrow doors, tight staircases, etc.
Our Australian-made furniture is better crafted and more environmentally friendly, you can see a list of our quality building materials and suppliers here.
Our goal is to help make your home comfortable, functional and beautiful.
"We are in love with our lounge. Thank you so much, its everything I wanted and more. So so happy with the colour."
A BIG Thank You to Jade for selecting us to replicate a design she saw in a Magazine.
DESIGN YOUR OWN MOODBOARD CHOOSE YOUR BASE COLOUR
Whether it's flooring or a wall, the base colour will be the largest area of colour in your room, so place a generous sample of it onto your board. Including carpet samples will help you think about texture, too.
Want to try a dramatic contrast or an accent just a few tones away from your base colour? Use your moodboard to play with options and layer it with swatches of fabric, scraps of wallpaper and paint colour charts.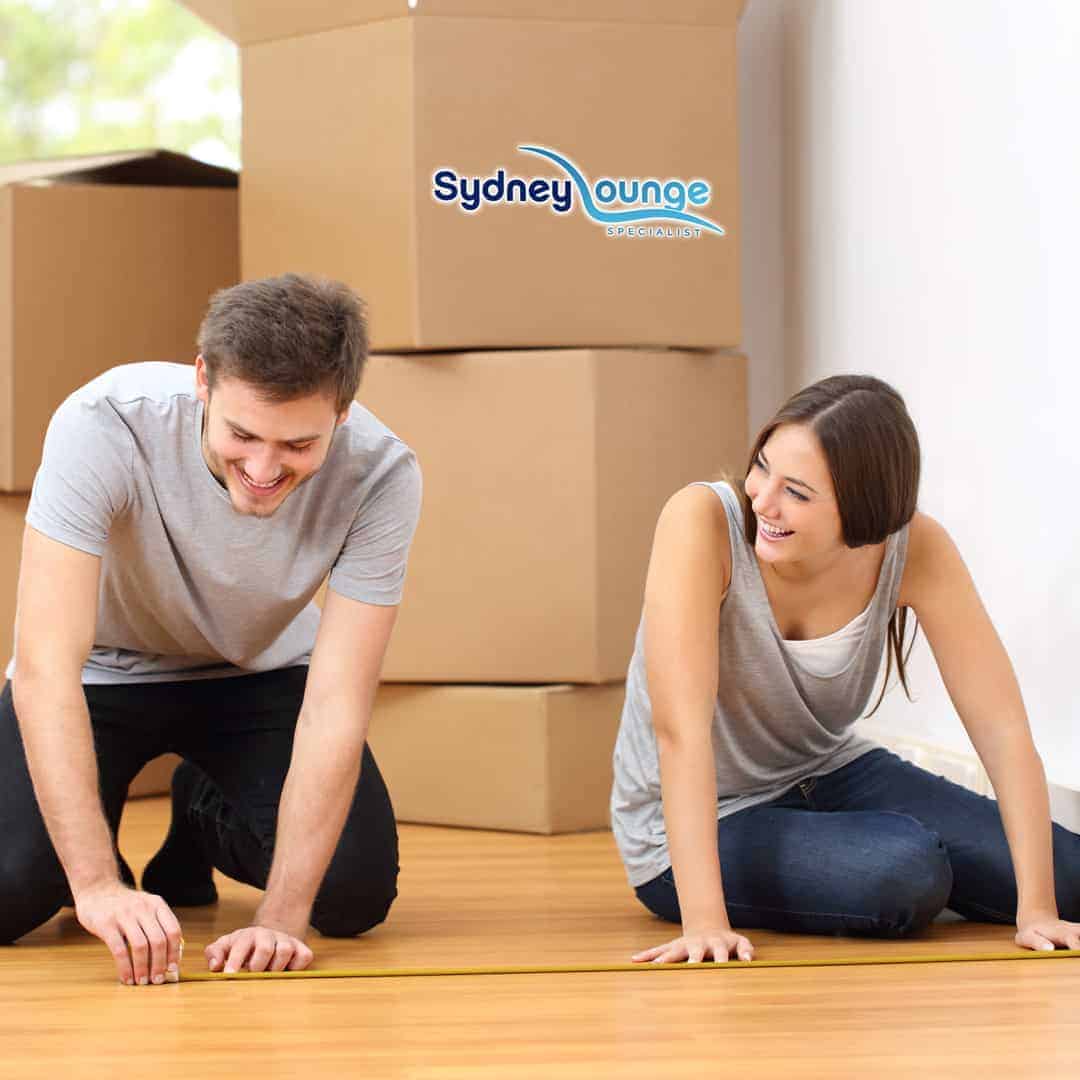 INTERIOR DECORATING, FOLLOW THE 3 GOLDEN RULES
THE 70-20-10 RULE
For a balanced scheme, keep 70% of the elements (say, walls and floors) as one colour, then add 20% in a second colour (fabrics) and 10% in an accent (accessories).
THE PATTERN RULE
When mixing patterns, use large with medium or medium with small, never large with small. Pick prints that share a colour in common.
THE PAINTED BOX RULE
The look of paint changes according to the time of day and the amount of light that is in a room. Paint the inside of a large box with a tester to create a miniature 'room' and see how the colour changes within a 3D space, according to the time of day and the amount of light that is in a room. Paint the inside of a large box with a tester to create a miniature 'room' and see how the colour changes within a 3D space.
AND FINALLY… Always add a surprise. A focal point – whether it's a feature wall or a piece of art – is the short cut to a 'wow' room.
A new home, a new lounge and a new bed for the New Year! Our happy customer from Middleton Grange.
From a happy customer from Baulkham Hills, thanks for the photos. They have been shopping around, and seen lounges which look the "same" as what we have, but when they sat down, they can tell the quality and comfort difference! Thanks for your trust and support.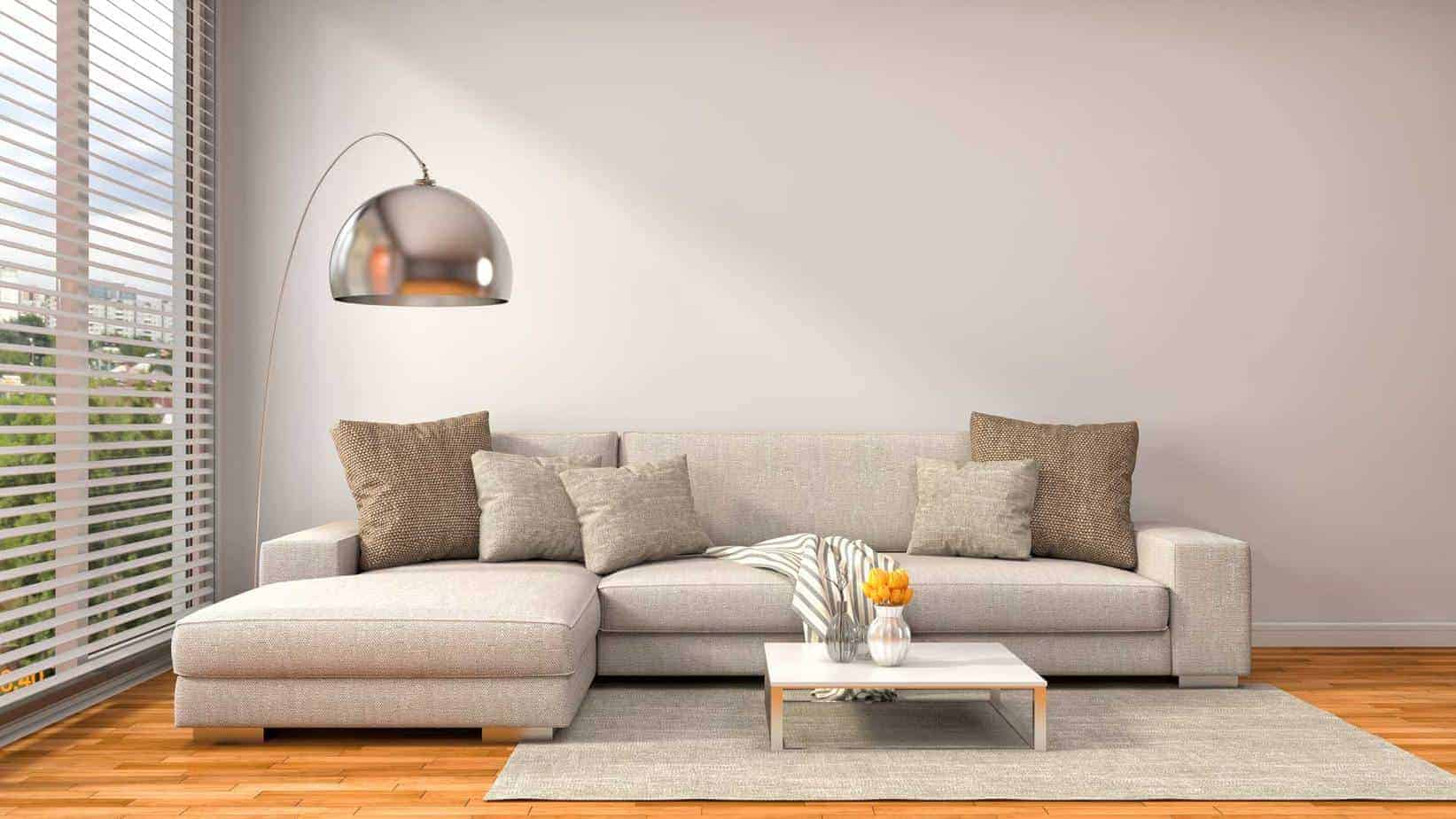 When it comes to making choices, we recommend keep it simple: While trends like bold colors and patterns, and weathered, washed or even painted and lacquered finishes may be appealing at the time, style preferences may change in a couple of years.Before purchasing any piece of furniture, there are a number of factors worth considering. First, the quality of a piece can reliably be gauged by the length of time for which the manufacturer or retailer will guarantee the materials and construction. Most new styles fade out within five to 10 years, while many of the classic looks have been in style for 50 years and sometimes much longer.
All our furniture comes with a 10 year warranty
Made to your measurements and your choice of fabrics

Sydney Lounge Specialist offers a service usually only available to interior designers or very wealthy home owners at a fraction of the cost.

Design your own perfect furniture that's fits like a glove in your choice of colour and fabric.
Custom make your own leather modular lounge right here in Sydney at the right price!