Kingsrove LHF - Warwick Universal Suede Graphite
3 seater + Chaise (LHF)
Pictured in Warwick Universal Suede Graphite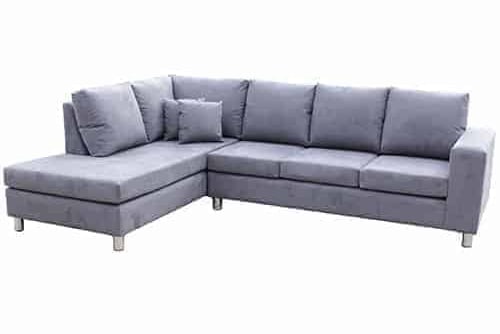 Made from only the finest materials here in Australia, we've opted to use Dunlop Foam for superior support and comfort.
Topped off with a 10 year manufacturer guarantee on the frame, seating foam, and Blackcat webbing seating suspension.
This is a sofa which will retain its beauty for many years to come.